INNOVATION 2024
19-20 March 2024 – ExCeL, London, UK
Co-hosted by the UK Government, UK Civil Service and the Cabinet Office, Innovation is a unique exhibition and conference that brings together government leaders from across the globe responsible for the transformation and acceleration of their public sector organisations and services.
Join us at Innovation in…
About the event
Faced with new challenges, governments must innovate. And to do that, they must draw on the talent of the whole workforce; address the barriers within and across departments; and adapt civil servants' tools, incentives and systems. Adopting a format as innovative as its subject matter, Innovation 2024 brings together civil servants from across the globe to explore this crucial field of government transformation.
Governments around the world face a complex set of social, economic and environmental challenges, driven by rapid technological, political and demographic change. And with public finances under pressure, few can spend their way out of problems. But by embracing innovation, they can find solutions within the very dynamics that are constantly throwing up new challenges – adopting emerging technologies, adapting to changed cultures, and building new skills, structures and communications methods to meet the public's evolving expectations.
To drive innovation, officials require the tools, skills and confidence to experiment with new approaches to service delivery. The systems and structures within which they operate must support and promote intelligent risk-taking. And they need to work in partnership across professional and organisational boundaries, assembling the right skills and capabilities to rebuild services around users' needs.
Innovation 2024 aims to help civil servants from a range of key professions and functions, and from countries around the world, to promote and develop new approaches to policymaking and service delivery. For innovation demands collaboration, understanding and mutual support, addressing barriers and tensions across the system.
Drawing on the expertise and views of all those attending, Innovation 2024 presents a unique opportunity to explore the keys to innovation with colleagues from around the world.
Platinum Global Knowledge Partnership
Gold Partners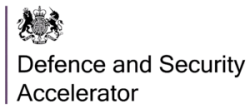 WATCH THE HIGHLIGHTS VIDEO FROM THE 2023 EVENT